Posted by Liz ~ Creative Director on 14th Dec 2018
Untold came into life as a brand following a remodel of my inherited Nanna's wedding ring. I knew then what I still know now; that jewellery can be a deeply personal thing and being able to give old jewellery a new chapter in your story is something I feel privileged to do.
These stacking rings are compiled of an old sapphire trilogy ring with 4 little diamonds, an inherited wedding band and a pair of slightly bigger diamond earrings.
I absolutely loved working with this client, she was passionate about the design, the making process and the finished piece.

I feel sad for all the old jewellery languishing in dark jewellery boxes...bring them out, dust them off and come and create a new chapter with me!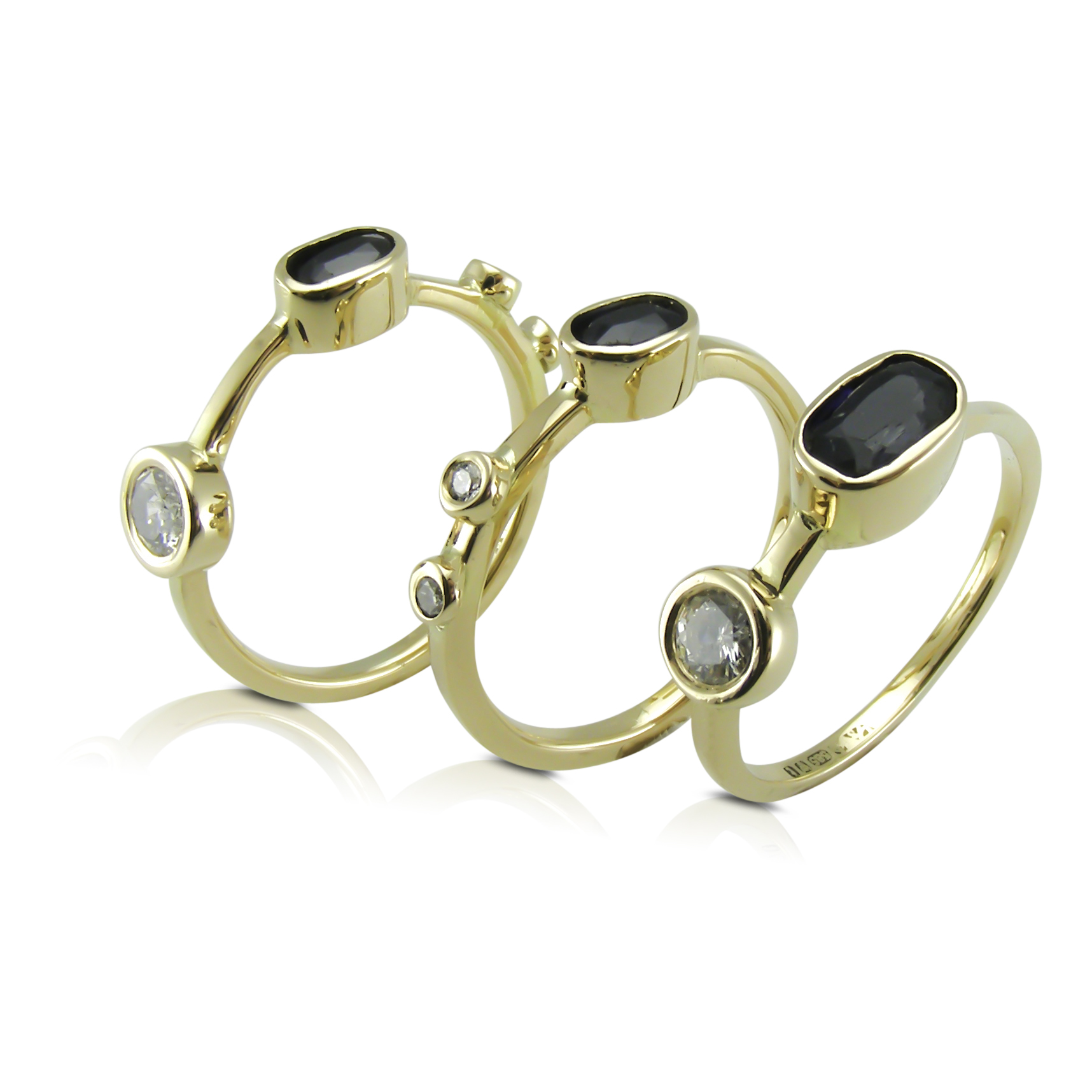 .