Posted by Liz ~ Creative Director on 20th Dec 2019
There is nobody else like you.
This engagement ring is incredibly unique. The blue diamonds in the halo are lab grown to match the bride-to-be's favourite colour and her birthstone, Tanzanite, were used under the setting.
The 0.80ct centre stone is beautifully encased in handcrafted platinum.
This really is what bespoke is all about.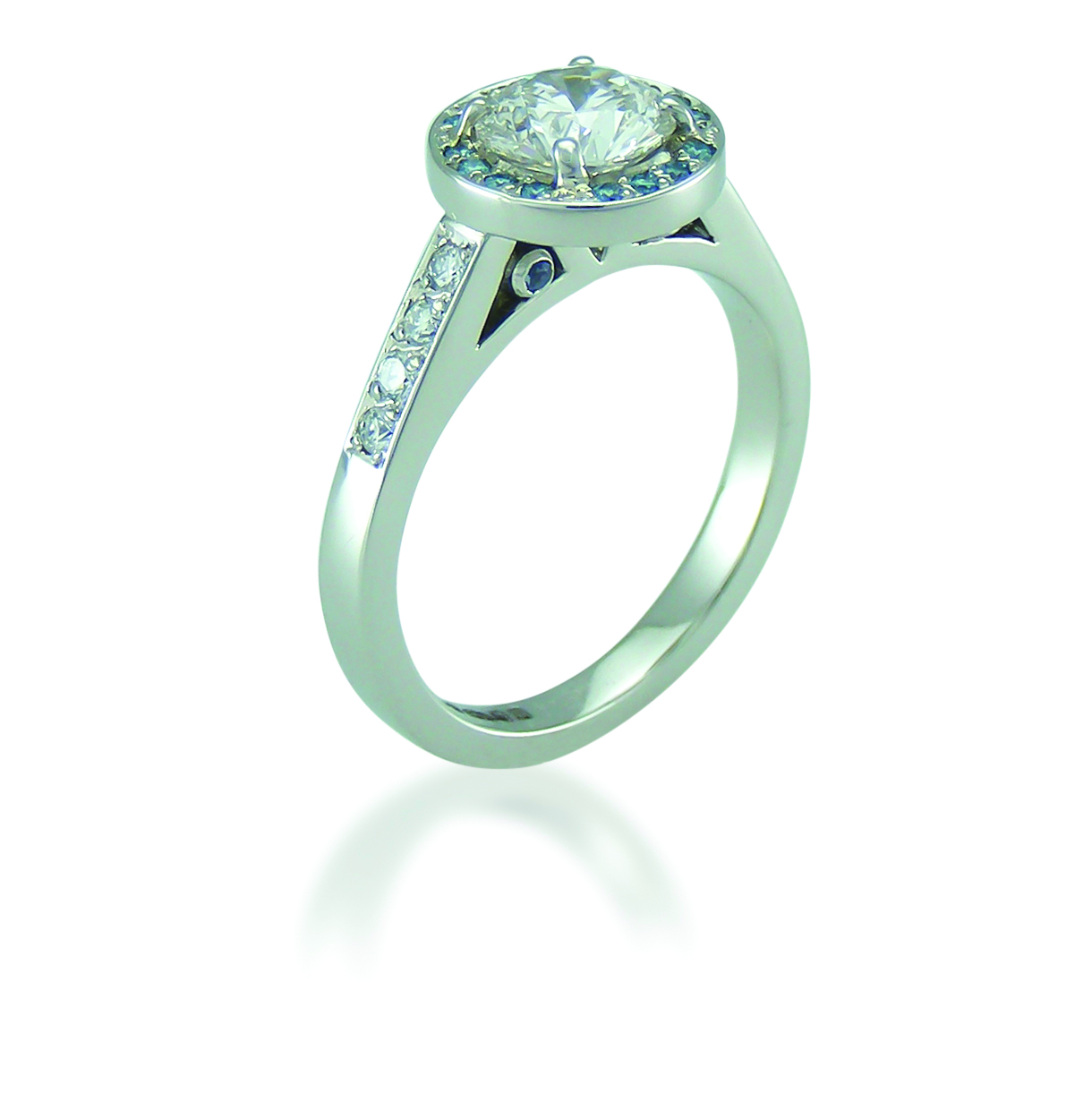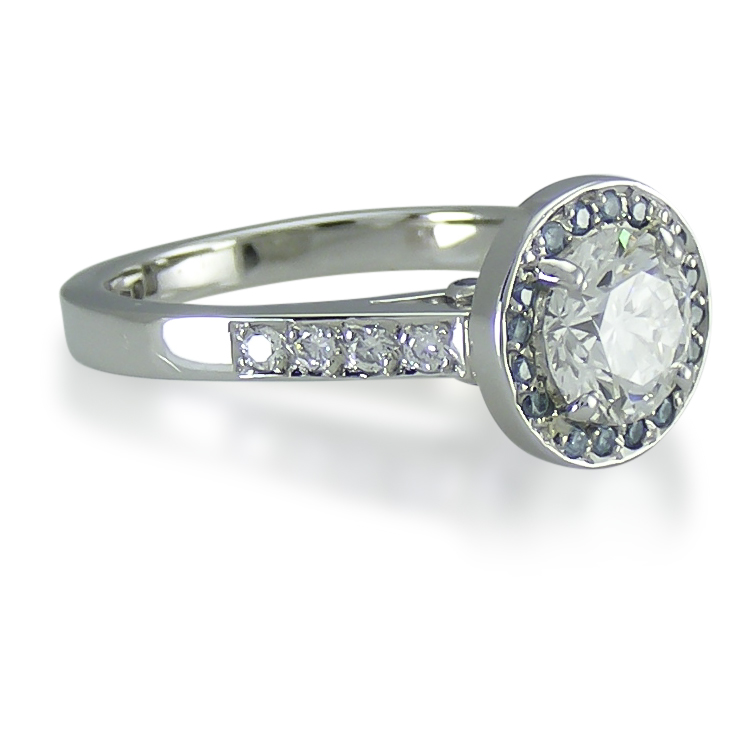 .